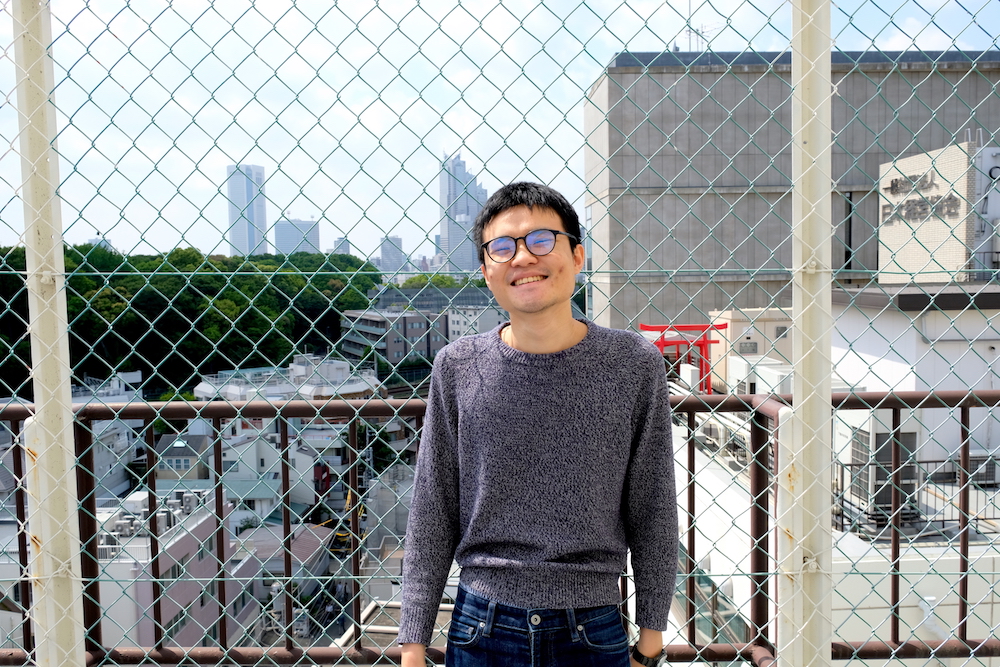 The most impressive driving trip I've done is through Koyodai Observatory. The road is very narrow and can be hard to navigate, but is definitely worth a visit!
Pon is a tabiko concierge from Taoyuan, Taiwan. After graduating from university, he went to Hiroshima Language School. After studying Japanese there for only one year, Pon decided to move to Tokyo to join tabiko. At first, it was quite difficult to adjust to life in Japan. He did not have the confidence in his language skills, and didn't understand much about the local customs and cultural norms in the country. He said, "Even during the winter time, the restaurants still serve ice water. Unlike Taiwan, there are no mopeds or motorcycles on the sidewalks and no night markets. And no way to redeem any invoices. At that time, I experienced a huge culture shock."
Although there are still many undiscovered places in Japan, Pon has slowly been exploring the area by planning his own trips around the country. Shortly after arriving in Japan, he started traveling immediately. He said, "My first trip in Japan was to the city of Kure, a famous area formerly a military port. In the past, it used to be a place where Japanese warships were produced." Shortly after, Pon began planning to visit Hiroshima and other cities around the area. After exploring that area, he visited (in order) Kansai, Chugoku, Kyushu, Kanto, Hokuriku, and Tohoku. Pon visited all the prefectures and many counties in Japan mostly by car with the exception of Hokkaido and Okinawa.
When it comes to the best travel experience so far, Pon said, "The most impressive trip I've taken is to Koyodai Observatory. There is a momiji (autumn leaves) platform which offers beautiful views of Mt. Fuji. Because the local road is quite small, it's difficult to reach by car. The road is big enough for one-car, so often you may need to reverse slowly to let other cars pass. Pon said with a grin, "However, driving in Japan is quite safe compared to most other countries. Over time, I feel that only if I drive alone, it's a little dangerous."
In addition to traveling, Pon also likes to eat a variety of foods from cheap ramen to "omakase" sushi. When chatting with users in tabiko, he helps to assist users to make a reservation for different restaurants. If you're looking for a food expert, look no further! Pon has an extensive list of delicious places for you to try.