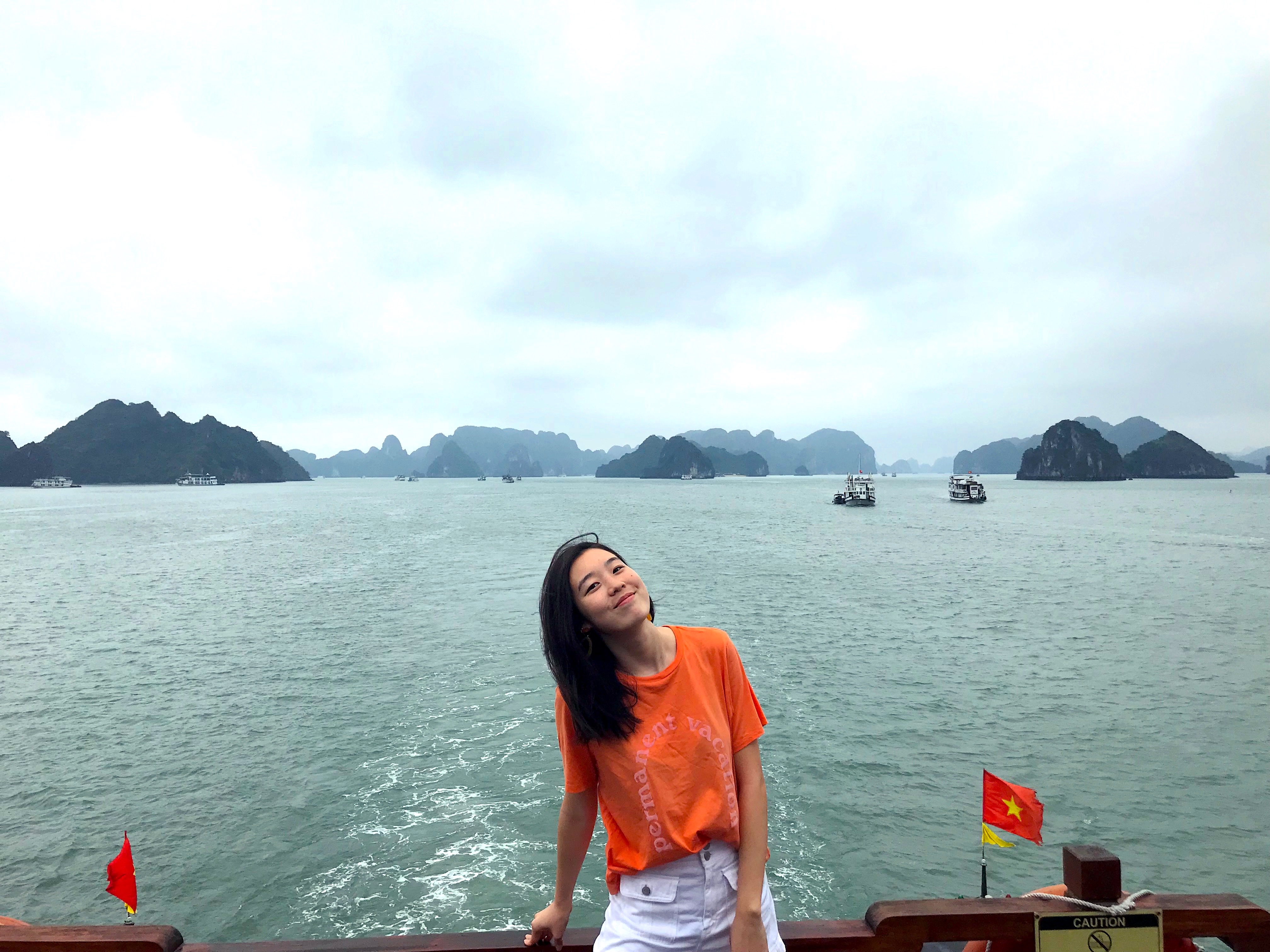 Being from a small island, I felt the need to explore the rest of the world, especially while I am still young.
Meet Mika! Originally from Hawaii, Mika is one of our concierges who assists on the English side. She was raised in Hawaii, but moved to Los Angeles to attend college. During her time there, she also had the opportunity to study abroad in London. While studying abroad, she made new friends, and traveled to twelve other countries including Morocco, Iceland, Croatia, Italy, and many more! After moving to Tokyo in 2018, she has since traveled to Bangkok, Korea, Vietnam, Taiwan, and Indonesia. Not only that, but she got to explore more areas of Japan that are often not visited by tourists. In the past, she had visited main cities such as Tokyo, Kyoto, Osaka, and Sapporo mainly with her family. But never really ventured outside of those tourist areas. Since coming to Japan, she was able to go hiking in Kamikochi and see the autumn leaves, eat delicious yuba and manju in Nikko, see the early blooming sakura in Kawazu, and relax in the onsen town of Atami! Mika said, "Japan is home to some of the most beautiful scenic spots. By doing a little research, you can find many places to visit that you've never heard of before. It's so fun to explore, especially because Japan has so many spots to visit and learn about." She hopes that she can help tabiko users find similar spots and enjoy exploring the country as much as she has.
After earning a degree in Marketing, Mika decided to move to Japan to improve her Japanese and live in a new, exciting city. Because she loves to travel, and has visited Japan alot, Mika was very interested to join tabiko. She said, "as a tabiko concierge, we can help others by sharing our own personal trips and experiences to help them make a great trip. It's a great way to interact with others from around the world and find similarities with each other!"
Mika has helped a user in the past to arrange flower delivery and arrangements for a proposal in Sapporo. The result was successful! Most recently, she also suggested some places for another user to propose during sakura season, and it was also just as successful! In the past, she has also helped to plan detailed itineraries for users to follow. Since she loves to travel and plan for herself, she loves to do it for users as well! Ask her for any help!