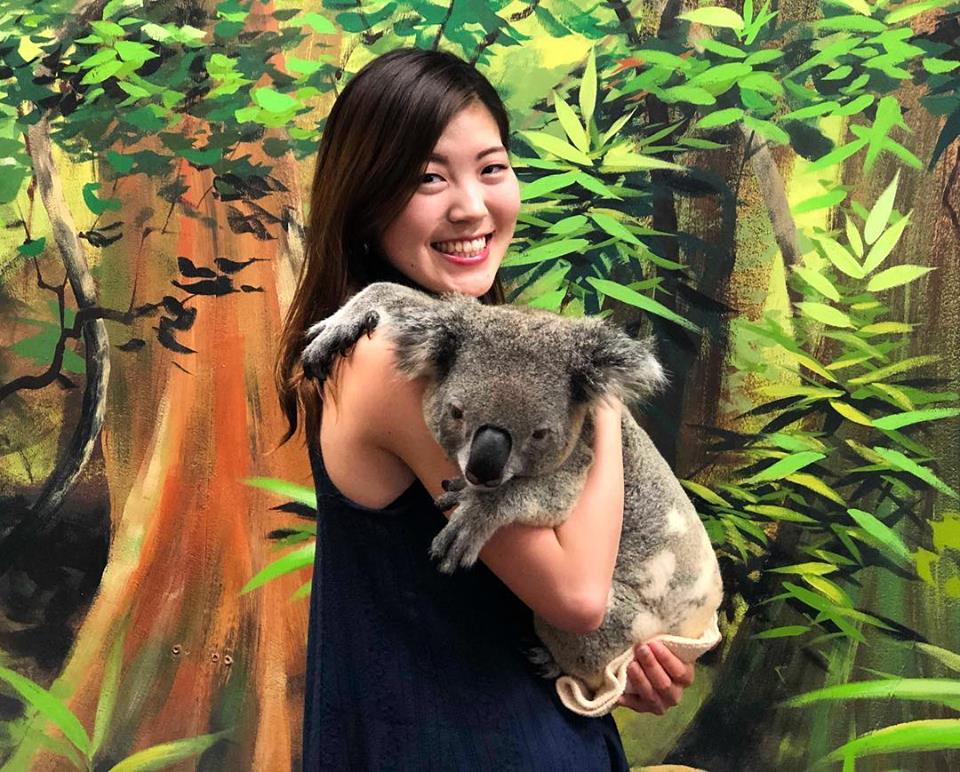 I love to travel and make new friends through communication and speaking the same language. My goal is to travel to at least 100 countries in my lifetime!
We are happy to introduce our newest concierge, Makoto, in this article. Makoto now lives in Yokohama, which is one of her favorite places to explore. She has also lived in this city for the longest time, and knows many great spots! Additionally, during elementary school and high school, Makoto was able to study abroad in the United States for a short time. She loves to travel and aims to visit at least 100 countries. Since she can speak both English and Japanese, she hopes to connect to new people and make friends from all over the world! Makoto likes to enjoy the natural beauty surrounding her, especially in Japan. She loves to hike through mountains and see the beautiful landscape with mountain ridges and rivers during her free time. In the past, she climbed up Mount Fuji, a very popular destination during the summer time, and up some mountains in the Kanagawa Prefecture. While studying abroad in Colorado during high school, she went hiking during her free time as well!
When asked why she joined tabiko, Makoto said, "I love to travel. When my foreign friends visit Japan to sightsee, I often take the initiative to find information on where to go for them. The service provided by tabiko is so huge, from booking restaurants to hotel accommodations. In addition, as a travel concierge with tabiko, we can help to solve various travel issues, solve language barriers between the user and Japanese companies, introduce more parts of Japan to travelers, and show them the true beauty of Japan!"
Since starting as a travel concierge, Makoto has assisted users in many different ways. She has helped a user find hospitals that offer English services and blood tests in Tokyo, and even helped to find specialized courses for foreign tourists to learn about latte art for another user! For specialized questions, it's hard to find information in English on the internet. Many users do not know where to start to find the answers, so they are quite happy to be able to use tabiko for immediate assistance.
After chatting with users, Makoto has a deeper understanding of Japan's local information. She hopes that in the future, she will be able to help even more travellers in tabiko by using her own knowledge and strengths to make their trip to Japan extra special and worry free!